Mold Kit
Your mold kit consists of 2 impression trays, 2 sets of putties and disposable gloves.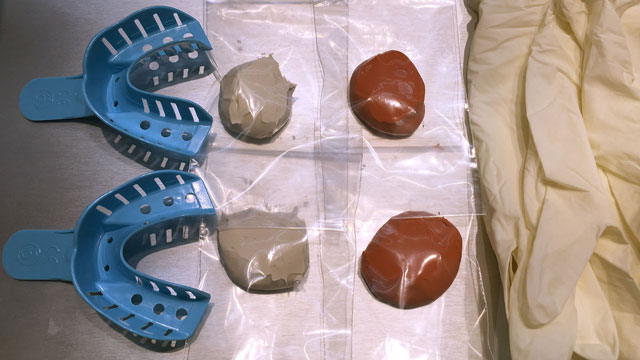 STEP 1: Please wear gloves to prevent perspiration, dirt or dust to come in contact with the putties.
Get the 2 impression putty balls (1 orange and 1 white) out of the bag and place them in your hand.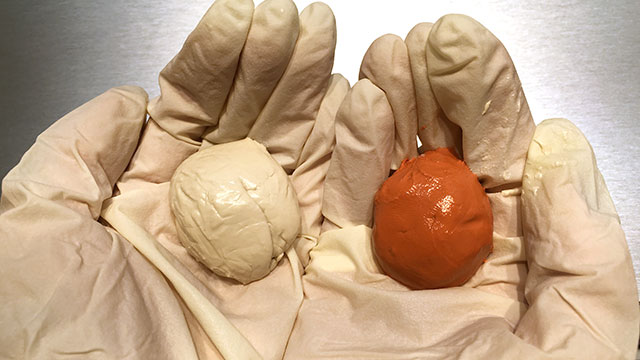 STEP 2: Mix the two putties together (use more white than orange to keep the dough softer for longer time) kind of like "Play Doh". Mix for a while until you have a uniform mixture.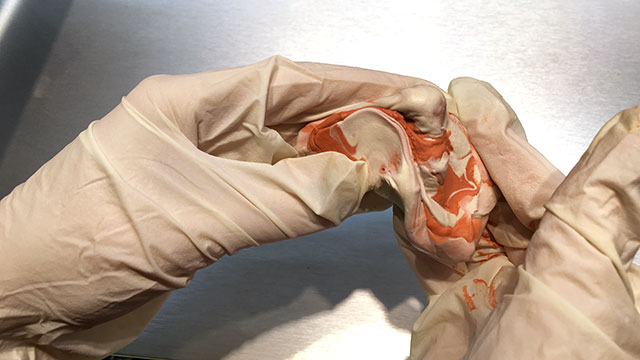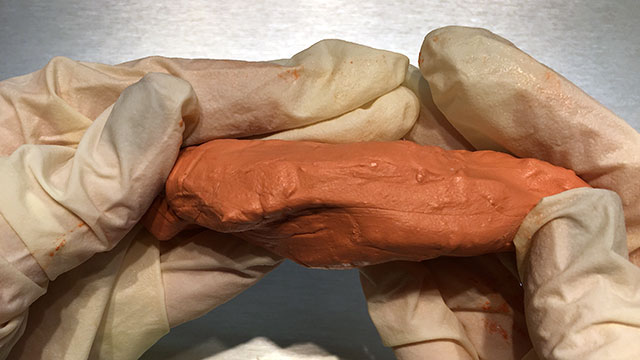 STEP 3: Next, place the mold into the mouth piece and make sure it's even inside the mouth piece and that it is evenly distributed. Do not let the tray over flow.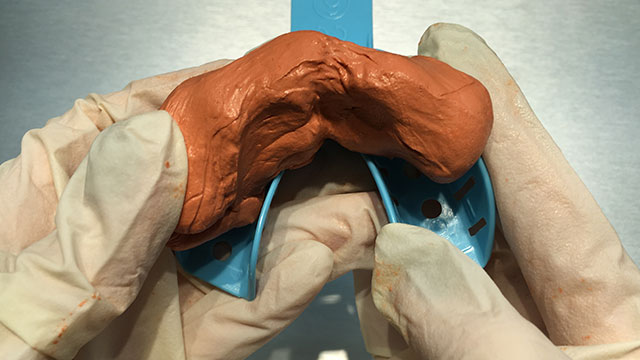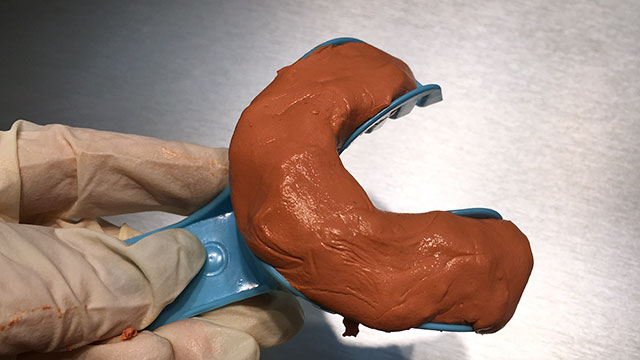 STEP 4: Open your mouth as wide as you can and put the mouth piece in (until your teeth are right in the middle of the mouthpiece without being too close to the walls of the tray) and push straight up (FOR TOP GRILLS) or straight down (FOR BOTTOM GRILLS). Bite all the way into the mold. Hold the mouth piece in your mouth for 4-5 minutes (DO NOT MOVE OR TALK). Make sure the mix covers your teeth and that your lips don't get in the way. Make sure the lip is on top of the tray (not inside) and tap it gently.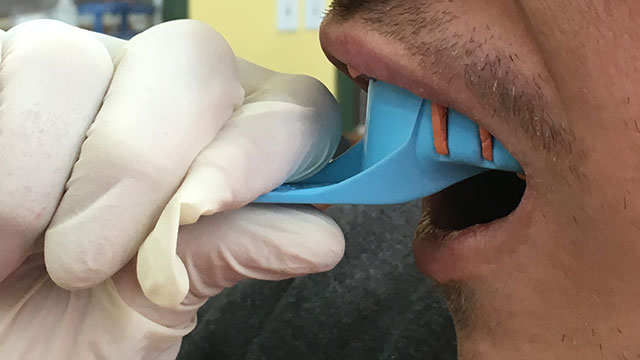 STEP 5: After 3 minutes, tilt your mouth piece down and pull it down GENTLY. Your impression must have a good visible gum line (where your teeth meet your gum). If you cannot see the gum line well, do the whole process over again.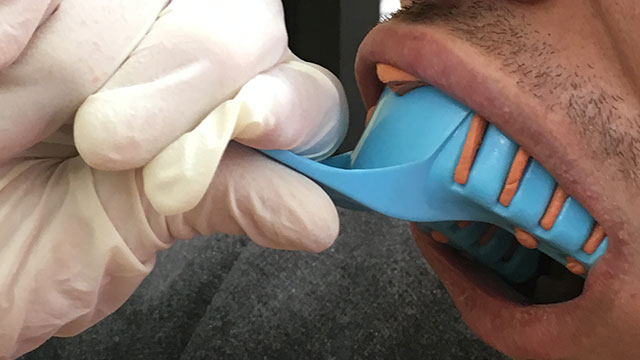 Please send both of your impressions to us.